More concert dates announced!
16.11.2011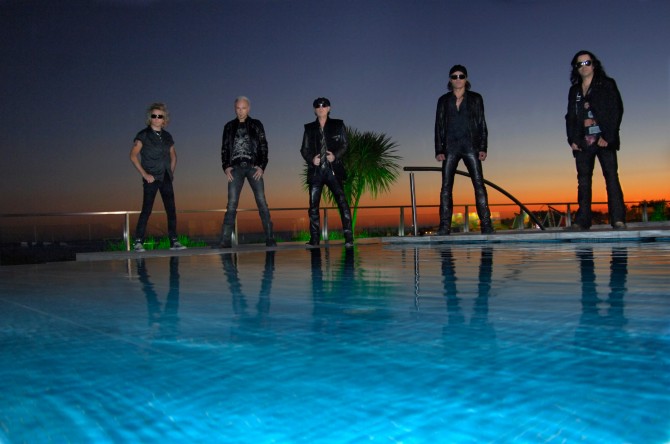 The Scorpions will be touring the globe with their new album "Comeblack" in 2012 as well. Besides concerts in Asia, Europe, as well as North and South America, they will take to the stage of their home country too. Here are the latest dates for Germany:
12 May 2012, Stuttgart
13 May 2012, Frankfurt
04 August 2012, Wacken Open Air
13 October 2012, Munich
Contemporary Classics
01.11.2011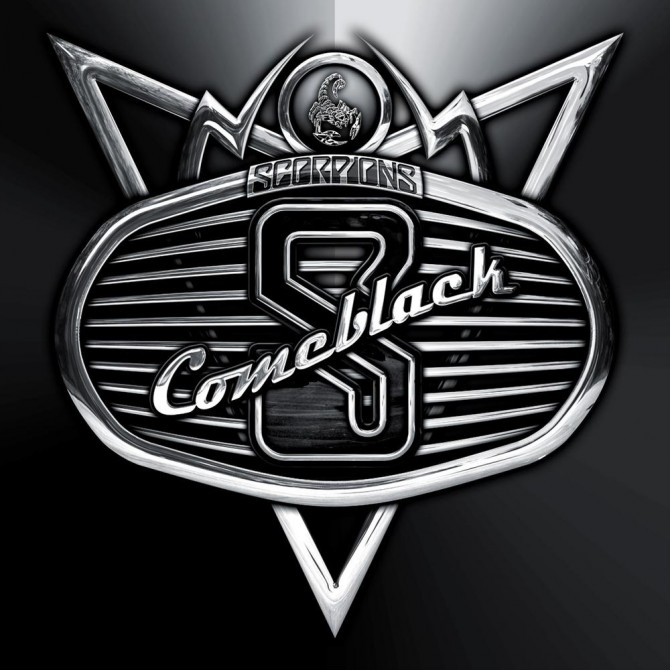 Scorpions' new album will also be the subject of Katja von Garnier's documentary. She spent the summer in the studio with the band, filming the 'making of' the album and interviewing the musicians and the Swedish producers Mikael Nord Andersson and Martin Hansen. "Comeblack" features new versions of the Scorpions' classic hits as well as covers of tracks by other legendary bands that influenced the Scorpions. The album will be released in 47 countries on November 4. Here's the track list:
01) Rhythm Of Love
02) No One Like You
03) The Zoo
04) Rock You Like A Hurricane
05) Blackout
06) Wind Of Change
07) Still Loving You
08) Tainted Love (Original: Gloria Jones/Marc Almond)
09) Children Of The Revolution (Original: T. Rex)
10) Across The Universe (Original: The Beatles)
11) Tin Soldier (Original: Small Faces)
12) All Day And All Of The Night (Original: The Kinks)
13) Ruby Tuesday (Original: The Rolling Stones)
The Shoot Goes On
26.10.2011
A portrait of the director
08.09.2011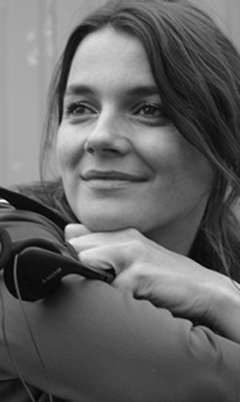 German film director Katja von Garnier shot to prominence with the 55-minute film "Abgeschminkt!" (1993), for which she won the Ernst Lubitsch Award, the Bavarian Film Award and a Student Academy Award. The film was a huge commercial success in Germany and subsequently established von Garnier as a shooting star in the German film industry.
But it was "Bandits" (1997), another German hit, that garnered the director worldwide attention. The film picked up awards at major festivals and basked in a successful theatrical release in 15 countries, including the Unitd States. She was then listed as one of Variety magazine's "Ten Leading New Independent Directors To Watch" (1998).
After "Bandits", von Garnier made her American debut with the HBO television movie "Iron Jawed Angels" (2004), which was about the life of US feminist Alice Paul and the women's rights movement. Under her direction, Hilary Swank and Anjelica Huston earned a Best Actress Golden Globe nomination and a Best Supporting Actress Golden Globe Award, respectively. Her first American-made feature film, "Blood and Chocolate" was released on January 26, 2007, and starred Agnes Bruckner and Hugh Dancy.
'euromaxx Interview' with Klaus Meine
11.08.2011
Deutsche Welle sat down with the Scorpions frontman to talk about his passion, unfulfilled dreams and his idea of a perfect day.
Shooting the film in Moscow
04.08.2011