The Movie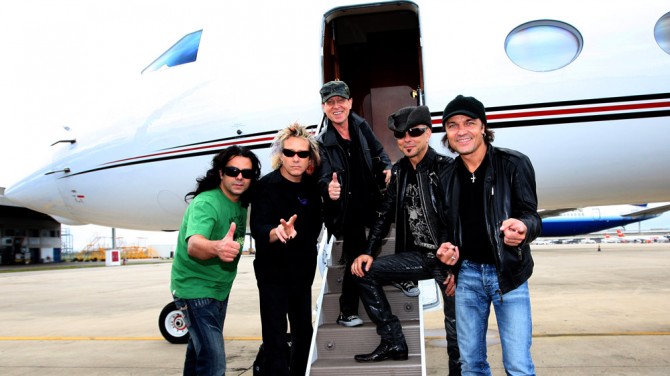 The Scorpions are by far the most successful German rock band and one of the most successful international acts of all time. After four decades on the international stage, they will make their final curtain call with a three-year world tour. And along the way, the band will show once more what they do best: playing live. The final Scorpions tour – the perfect occasion to film a documentary about one of the greatest bands of all time.
This film will accompany them on their journey – from Thailand to Russia and Germany to Brazil. It will also provide a look into the band's beginnings with archive material from the most important moments in Scorpions history. Companions and friends describe the Scorpions "phenomena".
Deutsche Welle was the producer of the 100-minute documentary. Partners were ZDF, Tempest Film and Nordmedia. Executive producer was DOKfilm Potsdam. The internationally renowned documentary and feature filmmaker Katja von Garnier directed the film. The documentary was released in theaters worldwide in 2015.
The film can be seen in October 2016 on DW and ARTE. It is also available on DVD, Blu-ray and Digital Video Longform.
FOREVER AND A DAY is about rock legends. It is the farewell to a band that has made history.