A portrait of the director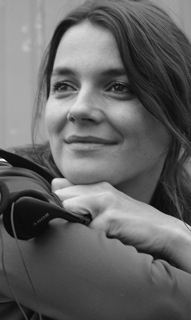 German film director Katja von Garnier shot to prominence with the 55-minute film "Abgeschminkt!" (1993), for which she won the Ernst Lubitsch Award, the Bavarian Film Award and a Student Academy Award. The film was a huge commercial success in Germany and subsequently established von Garnier as a shooting star in the German film industry.
But it was "Bandits" (1997), another German hit, that garnered the director worldwide attention. The film picked up awards at major festivals and basked in a successful theatrical release in 15 countries, including the Unitd States. She was then listed as one of Variety magazine's "Ten Leading New Independent Directors To Watch" (1998).
After "Bandits", von Garnier made her American debut with the HBO television movie "Iron Jawed Angels" (2004), which was about the life of US feminist Alice Paul and the women's rights movement. Under her direction, Hilary Swank and Anjelica Huston earned a Best Actress Golden Globe nomination and a Best Supporting Actress Golden Globe Award, respectively. Her first American-made feature film, "Blood and Chocolate" was released on January 26, 2007, and starred Agnes Bruckner and Hugh Dancy.
Director's Statement
"The Geman rock band Scorpions has enjoyed raging success across the globe for some 46 years. True icons of international rock'n'roll, they made it in the US market, a goal previously unattainable by any German rock band. They have a 'pioneer spirit', as they were among the first western bands to bring their music directly to Russia and the Middle East. And they´re from Germany.
I find the Scorpion's success story highly inspiring and I'm interested in exploring the people behind this success and their attitudes towards life. What is behind Rolf Schenker's 'Live your dream' philosophy and the premise of living that philosophy together with Klaus Meine– the Scorpion's voice and front man–, virtuoso Matthias Jabs, drummer James Kottak and bass player Pawel Maciwoda?"
Katja von Garnier